Movember Auction
This is one of the items being auctioned to raise funds for Movember.
Check out other auctions and bid to raise money for the Men's Health research.
https://straightrazorpalace.com/move...ml#post1847586
Up for auction to raise more funds, and excitement around the Movember movement is this brand new all brass, chrome plated DE razor mounted, by me, in a genuine spent 50 caliber brass shell casing.
I know, we all love our straight razors, but sometimes you are in a hurry, or at least I am. Thatís why I started making these kits.
The stand is made from a 50 cal shell as well. And it just looks badass on the counter. And it feels really nice in hand!
Takes DE blades and comes with the new Dorco blade shown in the picture.
Start this at $1 USD, and the auction will run till Nov 15th a midnight EST.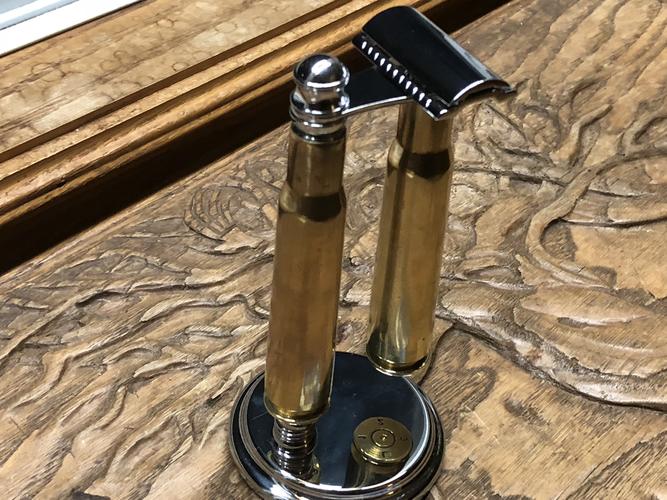 Shipping anywhere in North America, add $15 to the final bid.
Entire winning offer will go to Movember Movement.
Thanks for the interest men.
Stay hairy!
Mike.