The C.V. Heljestrand notch
A thread showing how research should be done and with a lot of Neil Miller input.
This is a fun read. The end result is very surprising.
https://straightrazorpalace.com/razo...ml#post1152488
Bought this week online at a Dutch eBay site:
C.V. Heljestrand No. 10 5/8'' with round point, payed €8.50, shipping included.
State: completely dull, edge destroyed by rust (notches), but 'restoreable'.
Restored this evening:
Removed rust and polished the razor by hand. Used Autoglym Metal Polish and did the job well: tube 55ml approx. €6, you don't need a lot for this work.
Razor has seen 400, 1000, 2000 and 5000 grit Japanese SS. Honed a straight smooth edge, notches all gone.
Stropped 30 times on linen, 90 on leather.
Heljestrand is now in excellent condition and shave ready: I'll give it a try tomorrow.
Before:
After: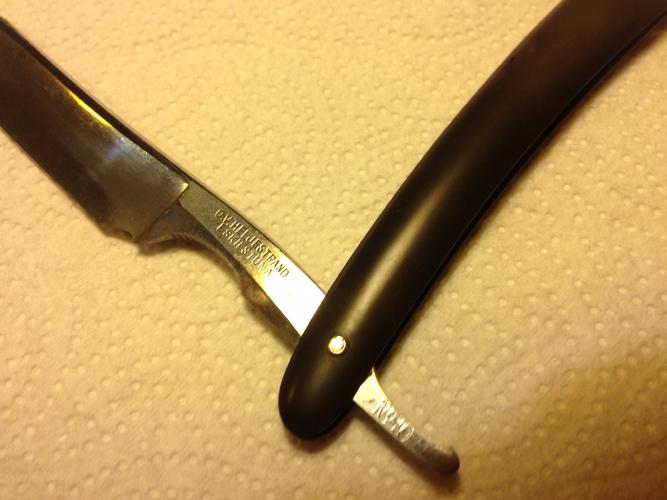 * There is a weird notch on the heel: from my point of view it's not broken due the unnatural shape (nice round lines)
* The razor has the same KB logo as in post:
http://straightrazorpalace.com/show-...want-info.html